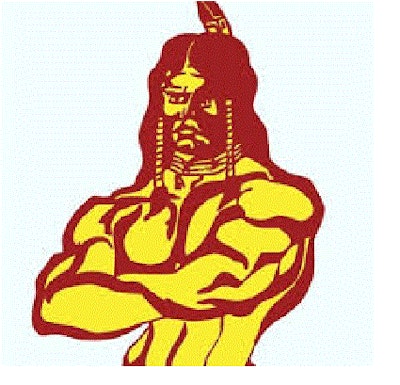 All teams at Turtle Mountain Community High School in Belcourt, N.D., will be known as "Braves" after the school decided to stop calling its girls' teams "Bravettes."
As reported by NBC/Fox affiliate KFYR in Bismarck, the high school student council initiated the change.
"Our student governance did it the correct way," athletic director Shane Martin told KFYR. "They brought this to a vote, explained it to the student body, brought it to our board of directors for the ultimate decision, and our board of directors supported that. We will honor what the students want, ultimately, we work for them."
The Belcourt School Board supported the initiative with a unanimous vote during Tuesday night's district board meeting, the school said in a statement.
"We'll still honor past Bravettes and accomplishments of our Bravettes and those players and teams that did well for us. But moving forward, our student council along with our board of directors feels comfortable with removing that and going with just 'Braves' forward," said Martin.
The use of a different nickname to distinguish girls' or women's teams from their male counterparts has been in decline over the past 20 years.
From AB: 'Lady' Interrupted
Meanwhile, the use of Native American imagery has drawn criticism at every level, to the point professional teams such as the newly named Washington Commanders and Cleveland Guardians ditched their long-standing monikers over their racial insensitivity. Hundreds of high schools have made the switch, sometimes at the insistence of a state's board of education, as was the case in Oregon and Washington.
And in Turtle Mountain's home state, the University of North Dakota, formerly known as the Fighting Sioux, adopted "Fighting Hawks" as its new team name in 2015.