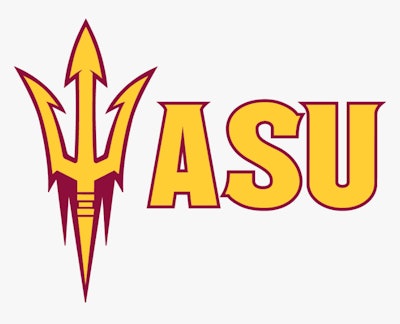 Amid a wave of football defections, a group of affluent Arizona State University boosters is set to launch a name, image and likeness collective with an expected seven-figure bankroll.
The new entity, which will have at least six founding members and allow for up to 15 board seats, is anticipated to apply to the IRS for non-profit 501(3)(c) status in May with the goal of helping the athletic department's marquee sports remain competitive in the rapidly-changing world of college athletics.
The board's current composition includes expertise in marketing, sports law, financial and tax advisory and non-profit operations. It has already received commitments totaling several hundred thousand dollars, with a goal of at least a million dollars pledged by launch and multiple millions of dollars derived from benefactors on an annual basis, two people working on the endeavor told Sun Devil Source.
As reported by Arizona Sports Station KMVP, the idea to start the collective comes amid a list ASU players who cited NIL reasons for entering the transfer portal. These include wide receivers Ricky Pearsall and LV Bunkley-Shelton, and freshman All-American linebacker Eric Gentry. Star defensive tackle Jermayne Lole said he was entering the transfer portal due to NIL reasons but could return to Tempe. He could demand up to a six-figure deal, Sun Devil Source's Chris Karpman reported.
The Sun Devils also lost starting quarterback Jayden Daniels and center Ezra Dotson-Oyetade to the transfer portal. At least 15 of ASU's scholarship football players have entered the portal since the conclusion of last season, including seven of the program's top-10 high school signees from the combined 2000 and 2001 classes. Many of them are expected to receive significant NIL deals
According to Sun Devil Source, members of the prospective ASU collective have been working on organizing and launching the endeavor for more than six months. Its money will primarily be earmarked for the most prominent ASU football and men's basketball players as part of marketing deals designed to help the programs keep their best players in Tempe. Unsigned recruits could also be targeted depending on the amount of purchasing power the group has, among other variables.
There are expected to be two advisory panels that inform the entity and who it targets: one made up of former professional athletes who played at ASU and the other a group of local business leaders and top boosters.
Several founding members of the group are on the Sun Devil Club board and plan to remain in place there. ASU athletic department officials have been in communication with members of the collective and expressed support, generally, for their agenda. It's an important detail, as such an understanding should eliminate any perceived turf dispute over fundraising and potentially allow for the collective to use ASU's branding marks, Sun Devil Source reported.
Collectives like the one these Sun Devil boosters are starting have become commonplace across the country since last summer, when changing NCAA legislation and new laws designed to enable such NLI entities went into effect.
While some players had self-arranged NIL deals last year, including quarterback Jayden Daniels with Jones Auto Centers for the use of a 2020 Ford Mustang GT Premium, ASU boosters have to this point not been competitive with many of the bigger-name programs in college athletics.
Similar collectives at other schools have already arranged to compensate many members of their football and basketball teams and have been a major force in the successful recruitment of players, even though such agreements are technically not allowed.
Though existing rules do not permit so-called "pay for play" arrangements or even the mention of specific colleges in their marketing contracts, some collectives have found workarounds in which student-athlete NIL rights are signed over in exchange for an agreed-upon amount of money that is paid over a period of years. This is designed to ward against the players transferring to another school since the representatives of the existing school's collective would retain the rights.
Other, smaller ASU-focused collectives are also in the works. Members of the largest endeavor have expressed a desire to have other such endeavors be folded into their group in order to coordinate and maximize their efforts. Individual smaller boosters and donors would also be welcomed into the collective, which could have a dual structure that includes a facilitator coordinating the bulk of the group's money, while big donations could perhaps go directly to fund specific marketing contracts with student-athletes, according to Sun Devil Source.