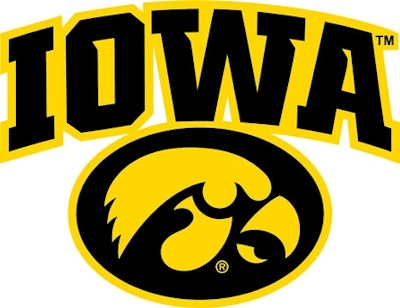 In its first year selling beer throughout its sports venues, the University of Iowa athletic department generated more than $3.2 million in gross sales, according to numbers supplied to The Athletic via an open-records request.
Most of the alcohol revenue came from Iowa's seven home football games at Kinnick Stadium. Gross alcohol sales exceeded $2.54 million and settled on $2.4 million after sales tax. Prior to last season, the department sold beer and wine exclusively in Kinnick Stadium's premium area, and the revenue more than doubled from $294,461 in 2019 to $659,213 in 2021 (fans weren't allowed during the 2020 season due to the pandemic). The largest single-game gross came in a top-five matchup against Penn State, which generated nearly $473,000.
Of the program's winter sports, the Hawkeyes totaled $632,487 in alcohol sales, according to The Athletic. That includes $359,142 during men's basketball games, $191,285 for wrestling meets and $82,060 during women's basketball games. Iowa's Jan. 27 men's basketball game against Penn State, its only weekend home Big Ten game of the season, generated the most alcohol sales at $42,030, while the No. 1 vs. No. 2 wrestling dual against Penn State was the highest-grossing event in alcohol sales outside of football at $71,213.
According to The Gazette of Cedar Rapids, three football games — Sept. 4 against Indiana, Oct. 9 against Penn State and Oct. 16 against Purdue — had more alcohol sales than any sport had in its entire season.
Introducing beer and wine to the general public didn't appear to increase alcohol-related security problems.
As reported by CBS affiliate KGAN, UI Public Safety issued 24 alcohol citations at Kinnick Stadium during the 2021 season. That is down from the five year average of 33.