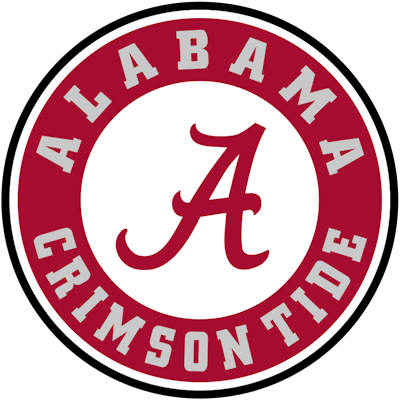 The University of Alabama athletic department has extended its multimedia rights relationship with longtime partner Learfield in a new 15-year agreement that the sports marketing giant calls "one of the longest and most integrated in college athletics."
According to a Learfield release, Alabama has partnered with the firm since 1998, but a highlight of the new agreement is a first-of-its-kind, dedicated NIL hub called The Advantage Center, which will serve as a support center for name, image and likeness pursuits of the more than 600 Crimson Tide student-athletes. Learfield and Alabama will collaborate on the development of the center to provide a physical home and team of dedicated staff to provide education and resources for student-athletes with respect to NIL opportunities, as well as a location to showcase successful local and national NIL relationships.
"Learfield is the industry leader in cutting-edge fan engagement and brand connectivity," Alabama athletic director >Greg Byrne said in the release. "Continuing to partner with Learfield will provide us with the resources and innovative solutions to deliver on our mission of providing the best student-athlete and fan experiences possible. The new NIL center and plans for exciting new content for our fans are just a few examples of the ways in which Learfield will continue to help us be the leader in college athletics for years to come."
As reported by Sports Illustrated, the goal is to open The Advantage Center this calendar year. It will be located inside Bryant Denny Stadium and will double as Learfield's local office. The Advantage Center will be located adjacent to The Authentic, Alabama's Fanatics retail store that provides NIL opportunities through branded licensed merchandise.
According to Ross Dellenger of SI, The Advantage Center is expected to include a host of NIL-related features: a digital ticker announcing the latest news in athlete deals; a studio with a green screen to provide athletes a place to shoot NIL-related videos; a wall dedicated to Alabama player NIL deals and opportunities; and meeting space to possibly help facilitate brand-and-athlete relationships.
"To me, it was only a matter of time before we began to build an infrastructure around NIL. This is the next big step in that direction," Learfield CEO Cole Gahagan told Dellenger. "There's no company better situated than ours to facilitate NIL. We are connected to over 10,000 brands nationally and locally. We are in the best position to bring those brands into the ecosystem to help create relationships between companies and athletes."