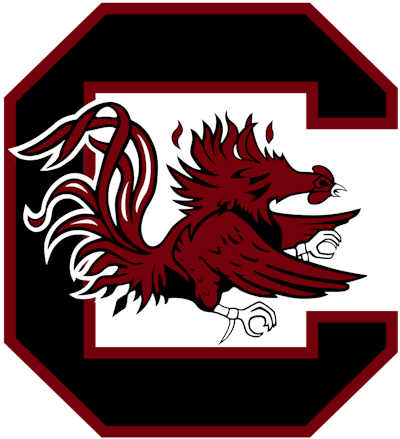 Merging intelligence from multiple customer databases, the University of South Carolina identified 1,400 new ticket buyers last year and generated $1,068,000 in new ticket sales.
As reported by Brendan Coffey of Sportico, South Carolina has been working to connect and mine the various databases for the past five years, using software from Affinaquest, a data management and analytics company, to build a single data warehouse that can sort and match up data points. The athletic department then feeds the information into a customer relationship management (CRM) database from Salesforce, where it manages the direct marketing efforts.
Previously, the ticket-buyer database didn't communicate with the school's database, so the team didn't know if buyers were alumni, parents of students, fans at large or some combination.
"We create a golden record that comes in and brings all of the information in from all of those disparate data silos, and we clean it, we position it, and we structure it," Affinaquest executive vice president for college athletics Steve Hank told Coffey. "The institution combines ticketing information, alumni status, donation status and other information in the CRM, and you're able to build a holistic profile of that person."
The effort got a big boost when the school switched to Fanatics for its merchandise sales, Coffey reported. Fanatics' database has an application programming interface (API) that allowed easy communication with the data warehouse, providing reams of information. Fanatics' customer data alone provided the athletic department with more than 130,000 new names of fans.
"I was surprised by the vast number of people who were buying Gamecock gear but were not communicating with us directly," USC associate athletic director for revenue generation and business intelligence Dan Stahl told Coffey.
Not only did data mining result in more than $1 million in ticket sales last year, of those 1,400 new ticket buyers, 186 also became new donors to the university. That meant another $125,000 in donations to the general fund.
"There's definitely an old guard [thinking] around college athletics where, 'If you roll the ball out and play well, people will show up,'" Stahl said. "We want to make decisions that are driven by data and have real metrics that help inform those decisions rather than using our gut, which is probably how our industry — especially in college athletics — has operated for decades."
According to Coffey's report, the fee for Affinaquest varies based on complexity and size of the task at hand, but annual license fees run from mid-five figures to over six figures.
Stahl said he feels it's worth it.
"We were blown away," he said. "One of the biggest challenges in the data world is being able to show direct ROI to our leadership team. We didn't know who these people were and wouldn't have been communicating with them at all unless we had this data warehouse."