On a blistering-hot Sunday afternoon, 16-time Tennessee state champion Maryville High School squared off against crosstown rival and 14-time state champ Alcoa. The date was August 25, 2012. The game, telecast live by ESPN, was the Great American Rivalry Series game of the week. As expected, the crowd was overflowing, with attendance soaring above 10,000, including fans, event staff and ESPN crew members, down to the football players themselves.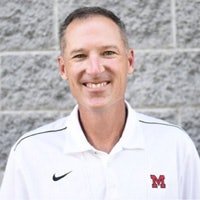 And I, as the game administrator and assistant principal for Maryville High School, was in charge of the safety and security. As I scanned the stadium and the surrounding area, a grave concern entered my mind: Had we done all we could to ensure the safety and security of everyone present? This particular gameday became the impetus for the development of the comprehensive Gameday Security and Safety Plan now utilized at Maryville.
As part of my after-action report on the game, I began to enumerate steps toward our goal of developing better gameday security. Here's what it looked like:
Step 1: I began with the best resource on safety and security found in every high school — our School Resource Officer (SRO), Raymond Barnhart. We already had what we considered to be a very good gameday security plan, but we both knew we needed improvement. His attendance at the National Association of School Resource Officers (NASRO) Conference that summer provided us with a great way to begin improving our plan. One of the breakout sessions at NASRO was sponsored by the National Center for Spectator Sports and Security (NCS4), and Ray's experience there informed our next step.
Maryville gameday security plan
On Tuesday of each gameday week, we send out a tailored Gameday Safety and Security Plan to the visiting coaching and administrative staffs and all of our stakeholders. In 2012, the Alcoa vs. Maryville gameday security plan was a one-page document. In 2016, it was 20 pages. Here's a look at the topics included:
TABLE OF CONTENTS
1. Game Event Sheet
2. Game Day Security Plan
3. Operational Goals
4. Background
5. Incident Command System Statement
6. Unified Command Post
7. City of Maryville Incident Commander
8. Briefing location
9. Uniform Requirements
10. Radio Talk Groups
11. Police and Fire Staging Area
12. Police Operations Strategy
13. Dispersal Announcement
14. Arrest Responsibilities
15. Medical Triage and Treatment Point
16. Media Staging Area
17. Shelter in Place Protocol
18. Secondary Shelter in Place Location
19. Juvenile Release Protocol
20. Stadium Evacuation Plan
21. Officer's Game/Postgame Assignments
23. Radio Frequency
24. Maryville High School Severe Weather/Game Delay Plan
25. Shelter Areas
26. Game Day Parking Map
27. Football Stadium Map
28. Timing Sheet
29. Stadium Rules
30. Tailgating Rules
31. Contact Information Sheet
32. Football Coaching Staff
33. Evacuation Flow Chart
Step 2: After reviewing the schedule of events for NCS4's Interscholastic Conference, Officer Barnhart and I made plans to attend, with the intent of finding the tools we needed to move our plans to another level.
Step 3: Next on the list was gathering support for our plan. The need for safety and security at any school event sells itself. I began with our director of schools, who, along with the school board, enthusiastically backed any improvements we would make for safety and security. The school board and director of safety supported our attendance at NCS4's regional and national conferences.
Step 4: The valuable information and collegial exchanges from the incredible group of professionals I met at the conferences fostered many ideas for improvement of our gameday plan. I consider the attendance and continued membership in NCS4 the most important step I took in this process.
Step 5: Armed with the resources we accumulated from attendance at the NCS4 conferences, we convened all of Maryville's community stakeholders. These groups included officials representing the local police, EMT service and 911 call center, as well as MHS administrators, school board members, parent groups, booster clubs, coaches, student-athletes, band officials, concessions workers and local media. We also met with the gameday security team from the University of Tennessee at Knoxville. These discussions were guided by the NCS4 Best Practices guide. After discussions with all of these groups, we began to formulate our comprehensive gameday plan.
Today, I am confident that our safety and security protocols are at the highest level. We have an established communication protocol that provides for ongoing improvements to our plan. We continue to meet with our stakeholders on a regular basis. Every home game our safety and security team meets for a pregame meal and review of procedures. After our Friday night games, all stakeholders have an opportunity to reply to a feedback email issued after each event.
The most important lesson we learned through this process is communication equals success. Additionally, pursuing good information, including membership in an organization that specializes in gameday safety and security (and my recommendation is NCS4); developing ongoing communication processes and protocols; and committing to continued growth and improvement are key to our continued success.
---
RELATED: Safety and Security Planning for Afterschool Activities
---
This article originally appeared in the Summer 2016 issue of Gameday Security.