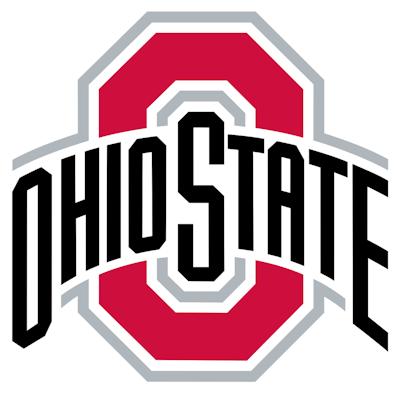 Three students spoke to The Ohio State University Board of Trustees on Thursday about the success they've experienced through the name, image and likeness marketing opportunities available for the past eight months in college athletics.
As reported by Ohio State News, volleyball player Sarah Morbitzer is not on scholarship, and as a defensive specialist wasn't sure she would benefit from NIL programs.
"Being a walk-on, my parents have to pay my tuition, room and board, and learning about NIL gave me the opportunity to earn some spending money on my own," she said.
Morbitzer worked with Opendorse — a program that provides Ohio State student-athletes with education and resource opportunities to capitalize on their name, image and likeness — to develop a series of in-person volleyball training programs for which she is compensated to help local players improve their game.
Football player Treveyon Henderson, whose sponsorships include a local car dealer, said he is able to make enough money to help support his mom and siblings in Virginia and invest in his own future.
"Being a student-athlete here at The Ohio State University is a big advantage due to the huge support we get from our fan base, alumni and the Columbus community," he said, as reported by Chris Booker of Ohio State News.
For lacrosse player Mitchell Pehlke, NIL revenue meant renewed support for his passion as a content creator. Pehlke has been creating content on his YouTube channel since 2016, and his lacrosse-inspired videos have more than 4.5 million total views. Pehlke boasts 130,000 subscribers total across various social media platforms.
"The moment I stepped foot on campus my freshman year, I had to demonetize my whole YouTube channel," he said. "That was very tough for me, but the commitment to play lacrosse and to the university was obviously No. 1."
Now, with the new rules and his Ohio State connections, Pehlke said he has almost $200,000 in marketing deals and monthly income from YouTube views, Ohio State News reported.
"There's a great diversity and opportunities that our athletes have availed themselves of," Ohio State athletic director Gene Smith said. "While there's concern and challenges around NIL, this is representative of why it's good."
Smith said so far more than 620 deals have combined for nearly $3 million in transactions. Most deals are between $25 to $500, and the average deal is $4,777. The average is skewed because of a few six-figure NIL deals.
Related: Ohio State Leads the Way in Athlete NIL Compensation
The OSU athletic department recently launched the NIL Edge Team, an internal advisory group whose members can assist student-athletes with resources to successfully pursue NIL opportunities. The Edge Team also works with companies and brands to assist in the NIL process, while monitoring and adapting to changing guidelines and legislation, Ohio State News reported.
Related: Ohio State, Louisville Carve Out Advanced NIL Approaches
In addition, new university guidelines will designate operations directors for most of Ohio State's 36 varsity sports to serve as NIL points-of-contact for their sports. The operations directors will be able to assist with facilitating a connection for an NIL activity while also educating outside entities on NIL best practices at Ohio State.